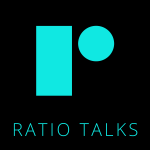 Frank Oberklaid is a paediatrician at the Royal Melbourne Children's Hospital where he founded the Centre for Community Child Health.
During the podcast Frank referred to several pioneers in the field of paediatrics:
Robert Haggerty's work includes Stress, Risk, and Resilience in Children and Adolescents, a book edited with Lonnie Sherod, Norman Garmezy and Michael Rutter in 1994 long before the word resilience became in vogue.
Mel Levine was Professor of Pediatrics at the University of North Carolina Medical School in Chapel Hill. Here (embed the link) is a brief video of him talking about ripple effects, the way in which one problem in childhood leads to, and reinforces another.
https://childrenofthecode.org/interviews/levine.htm
In his obituary the New York Times described Berry Brazelton as "America's most celebrated baby doctor since Benjamin Spock and the pediatrician who revolutionized our understanding of how children develop psychologically". Here he is talking about his concept of 'touchpoints'.
Alexander Thomas and Stella Chess used the New York Longitudinal Study, beginning in 1956, to understand the role of temperament on child well-being. They classified children according to their temperament into three groups: easy -reacting to difficult situations without too much stress"; difficult -tending to withdraw from or find it hard to adapt to difficult situations; and slow warmers -low energy children who found it hard to maintain a positive outlook.